| | |
| --- | --- |
| Posted by cleanandcleaner on February 13, 2013 at 8:25 AM | |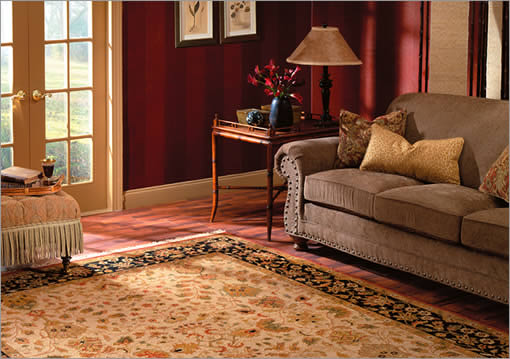 Everyone wants to make their home look pretty, stylish and elegant. This is not hard at all if you have a basic sense of beauty. And you don't have to buy expensive stuff to make your home look nice, you can make great vases using wine glasses or light bulbs. You can make a lamp with plastic bottle glue and some plastic spoons. You cab even make a mat for the bathroom using good rubber pad, pebbles and tile glue.
Of course little things can be compared to a handmade Persian carpet or an oriental rug, not to mention a high quality leather furniture. So if you're one of those lucky people possessing such objects you have to know how to take proper care for them. For example if you have a leather sofa, you should know that once a year you have to condition it. You should also know that in order to clean a stain you don't have to look for a special detergent, toothpaste will do the trick most of the time.
Prolonging The Life Of Your Rugs
But we're going to talk about rugs and how to clean them, more specifically oriental rugs. Beautiful colours, handmade they bring exotic atmosphere to your home. The question is how to clean and maintain them, since they're expensive and you can't afford to replace them every few years? First of all get a good vacuum cleaner and make sure you thoroughly vacuum the rug at least twice a week. Most oriental rugs are handmade and often tightly wound so dust and grime can't penetrate into the fibers.
Do not keep your rug exposed to sunlight, because this will damage it permanently. If you have no other choice rotate it so it can evenly wear off. Place a pad underneath to reduce wearing due to traffic and pressure. The pads also prevent the rug from moving, very useful if you have hardwood flooring. Do not attempt steam cleaning because you'll damage the fibers, wool is moisture sensitive fabric and water combined with high temperature will loosen the fibers.
If you can't contact a professional cleaning company and you have to deal with stain, use cold water and mild liquid detergent. Chemicals and bleach will permanently damage the rug causing discolouration. Most people think deep cleaning is done once a year, but I recommend you ask a cleaning specialist, because it is different for all carpets.